Free resources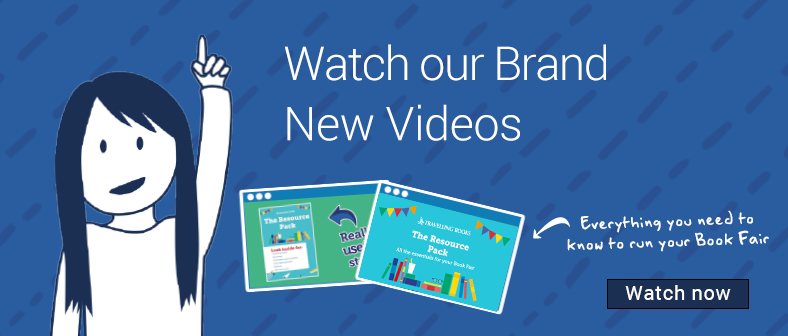 Free Resources for your Book Fair
Use the quick links below to skip to a section or scroll down the page to browse.
Promote your Book Fair The Resource Pack Invitations and Posters Top Tips, Videos and Slideshows Prices, Payment and Rewards Recruitment and Certificates Themes Tools and Other Useful Links
Promote your Book Fair
Tell parents and students about your upcoming Book Fair in your school's newsletter or by posting about it on Twitter or Facebook! Download these free images to ensure your post is as eye-catching as possible.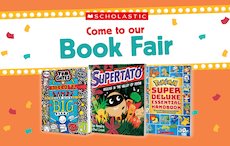 Download the free Book Fair promotion image
You can even add information about your upcoming Fair using MS Paint with the editable Book Fair promotion image.
Download the free editable Book Fair promotion image
The Resource Pack
Build a buzz and fire up your pupils' imaginations by holding a competition, running fun activities in class and decorating the school in time for the Book Fair's arrival! In our Resource Pack you can find:
Lessons and activities
€40 prize allowance vouchers
Browsing Wishlists
Last copy bookmarks
Ready-made letters to send to parents and volunteers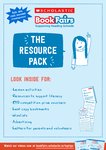 Download the free resource pack Spring 2017
Invitations and Posters
Tell everyone about your Book Fair with invitations, posters and arrows.
Primary schools – Spring 2017


Book Fair Invitation – Spring 2017

Download the editable poster now!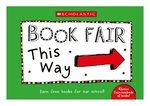 Book Fair Arrow – right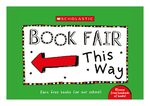 Book Fair Arrow – left
The cornerstone to running a G.R.E.A.T. Book Fair is to set goals – from promoting literacy in school or refreshing your library, to boosting attendance or earning more Scholastic Rewards. Use our Goal Chart to set your school's goals:
Top Tips, Videos and Slideshows
For a quick overview of the best tips and tricks for running your Book Fair, check out our brand new Organiser's Guide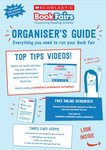 For a more detailed guide, use our invaluable Book Fair Planner to pick up tips, time-savers and tried-and-tested solutions on how to run a G.R.E.A.T. literacy event:

Book Fair Planner for Primary Schools

G.R.E.A.T. notes sheet
Generate excitement around reading by watching our new Top Tips Book Range video in assembly.
Alternatively, use our editable Book Range Powerpoint to engage children in the classroom.


Prices, Payment and Rewards
Resources to help with payment, checking prices and re-ordering popular titles.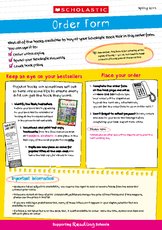 Spring 2017 price list and order form


Fill in and return your Cash Report Form online – all your calculations are done for you!
You can spend Rewards immediately by picking books from the cases before your Book Fair leaves.
Spend any excess Rewards on a range of resources in our Schools Catalogue.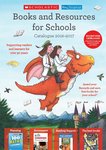 Browse our new Primary Schools Catalogue
Our bank details:
Account Name: Scholastic Ireland
Branch: Dublin – Drumcondra
Sort Code: 90-05-19
Account Number: 67713566
BAN: IE26BOFI90051967713566
BIC: BOFIIE2D


Recruitment
Finding volunteers willing to share their time and talents to help you achieve your Book Fair goals is key. After all, many hands make light work!
Find parent and volunteer recruitment letters in Word format here:
Parent Letter Frame
Volunteer Letter Frame
You can also find them in your free resource pack
Reward pupils with these colourful certificates.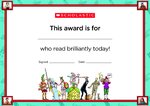 Reading certificate – Horrible Histories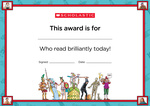 Reading certificate – Horrible Histories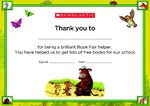 Book Fair helper certificate -The Gruffalo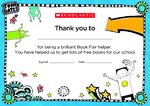 Book Fair helper certificate- Tom Gates
Themes
From swashbuckling pirates to garden magic, generate excitement at your Book Fair by incorporating a theme into the event. Visit our theme page for more ideas!
Tools to help you run your Book Fair
Use our tools to save time and arrange browsing sessions. The more pupils browse, the more likely they are to find the perfect book for them.
Wishlists
Use wishlists as part of class browsing sessions to get children exploring the books and choosing their favourites.
Find Wishlists in your free resource pack
Last copy bookmarks
Put Last copy bookmarks inside the most popular books so that pupils can place an order and leave the last copy for others to view.
Find Last copy bookmarks in your free resource pack
We Are Writers
With We Are Writers, every child can be an author in your school's very own book.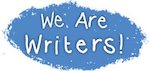 Visit the We Are Writers website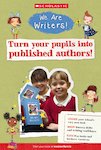 Download We Are Writers brochure