Dublin Warehouse Sale - for one day only!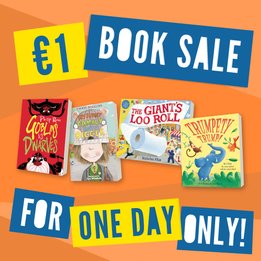 For one day only, our Dublin Warehouse Sale is back.
The flash sale will open on Thursday 11th June 2015 with all books at only €1 and special offers on stationery and posters. Come down to our warehouse and be sure to bag yourself a bargain!
Sign up for more information and email updates.